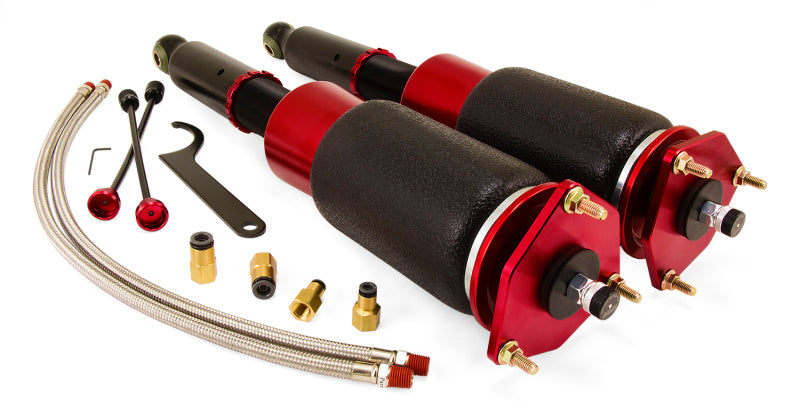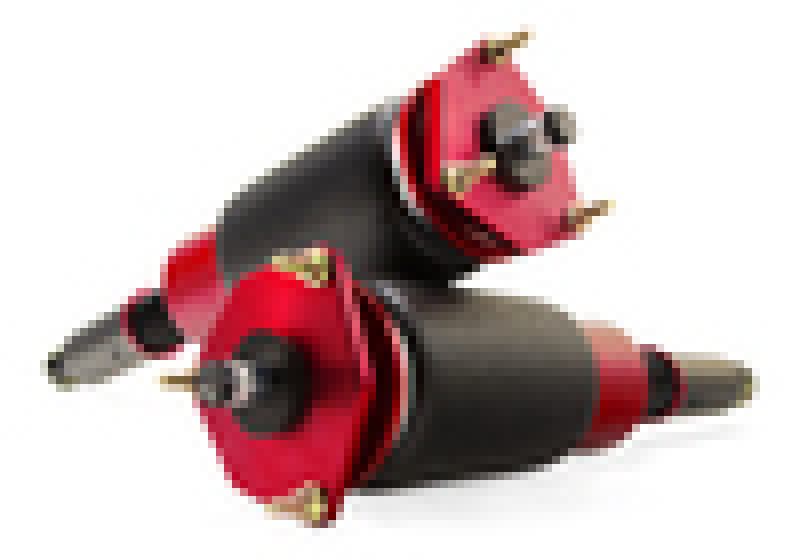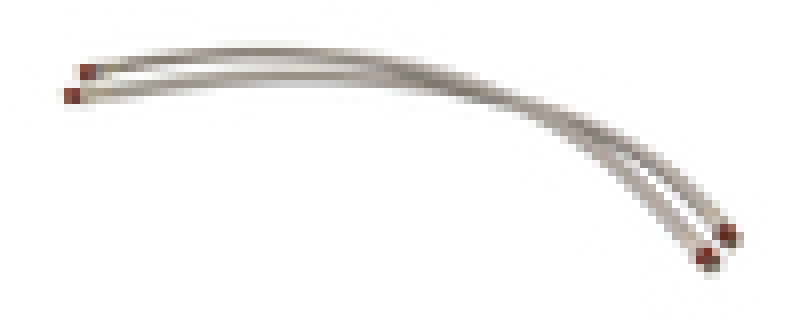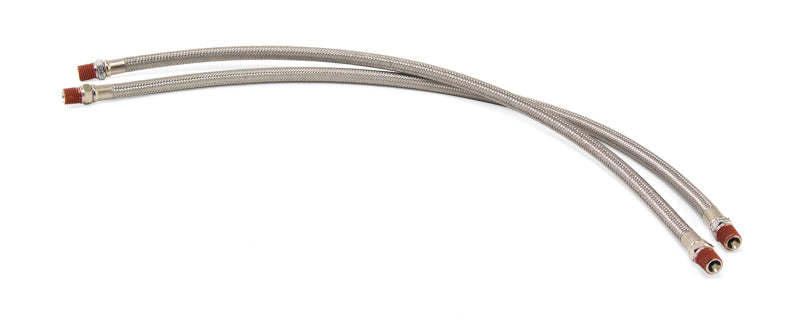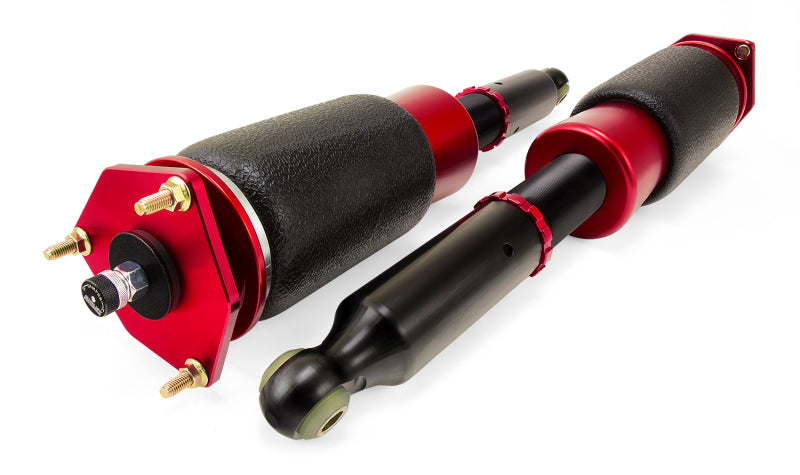 Air Lift Performance 2014+ Infiniti Q50 RWD Front Kit
The Infiniti Q50 has all the power it could possibly need to be a performance staple,...
The Infiniti Q50 has all the power it could possibly need to be a performance staple, whether it be accelerating off the line or making high-speed passing maneuvers. With Air Lift Performance, you can fix exactly what's holding it back -- the handling and driving dynamics. Our engineers started on the Q50 by getting you down 85mm from stock height. But that was simply not enough for Air Lift Performance. Our kits are all about achieving the versatility that the common coilover cannot, eliminating classic lowered-car problems, like bottoming out, with the touch of a button. We pride ourselves on making sure that every Q50 kit that we build not only provides a great ride, but also handles the curves like a fine sports sedan should. In front, the Q50 kit features our double-bellow air springs over monotube, threaded-body shocks, which provide a comfortable ride and great body support during cornering or braking. With 30 levels of damping adjustability, the shocks allow for a huge range of customization, with the ability to go from super soft to a stiff performance setup. The dampers are secured with rubber-isolated upper and lower mounts, specifically designed to improve any noise vibration harshness, keeping your ride quiet and comfortable while slammed to the streets. As the leader in air suspension products for more than 65 years, Air Lift Company and its Performance division is committed to delivering quality parts that last. To ensure the highest quality, longevity, and customer satisfaction, the key suspension components have all been torture-tested to 1 million cycles on our in-house hydraulic test rig at temperatures ranging from -30 F to 150 F. With a one-year, unlimited-mileage warranty -- not to mention Air Lift Performance's best-in-class customer service and technical support, should you run into any snags in the installation process -- you can purchase this kit with peace of mind. Are you ready to revolutionize your driving experience?
This Part Fits:
| Year | Make | Model | Submodel |
| --- | --- | --- | --- |
| 2014-2017 | Infiniti | Q50 | Base |
| 2020 | Infiniti | Q50 | Edition 30 |
| 2018 | Infiniti | Q50 | Hybrid Luxe |
| 2014-2017 | Infiniti | Q50 | Hybrid Premium |
| 2014-2015 | Infiniti | Q50 | Hybrid Sport |
| 2018-2023 | Infiniti | Q50 | Luxe |
| 2014-2017 | Infiniti | Q50 | Premium |
| 2018-2021 | Infiniti | Q50 | Pure |
| 2016-2020 | Infiniti | Q50 | Red Sport |
| 2021-2023 | Infiniti | Q50 | Red Sport 400 |
| 2021-2023 | Infiniti | Q50 | Sensory |
| 2021 | Infiniti | Q50 | Signature Edition |
| 2014-2020 | Infiniti | Q50 | Sport |
| 2014-2015,2017 | Infiniti | Q60 | Base |
| 2014-2015 | Infiniti | Q60 | IPL |
| 2014-2015 | Infiniti | Q60 | Journey |
| 2018-2022 | Infiniti | Q60 | Luxe |
| 2017 | Infiniti | Q60 | Premium |
| 2018-2022 | Infiniti | Q60 | Pure |
| 2017-2020 | Infiniti | Q60 | Red Sport |
| 2021-2022 | Infiniti | Q60 | Red Sport 400 |
| 2014-2015 | Infiniti | Q60 | S |
| 2015 | Infiniti | Q60 | S Limited |
| 2017-2018 | Infiniti | Q60 | Sport |