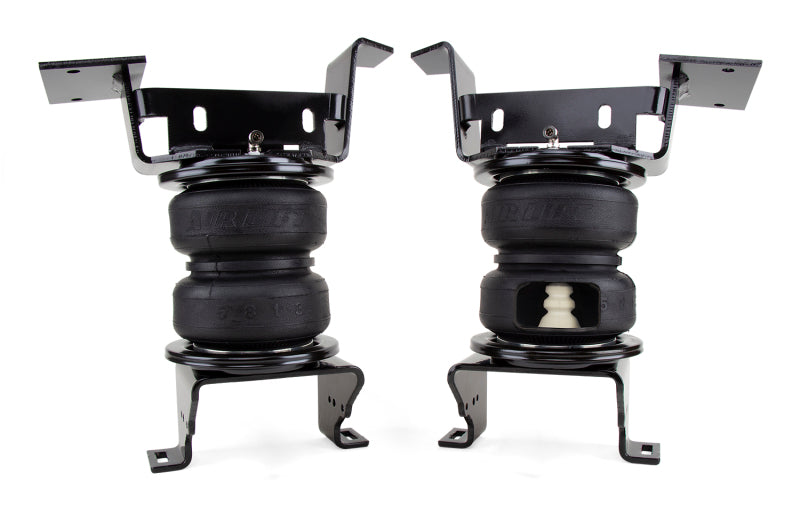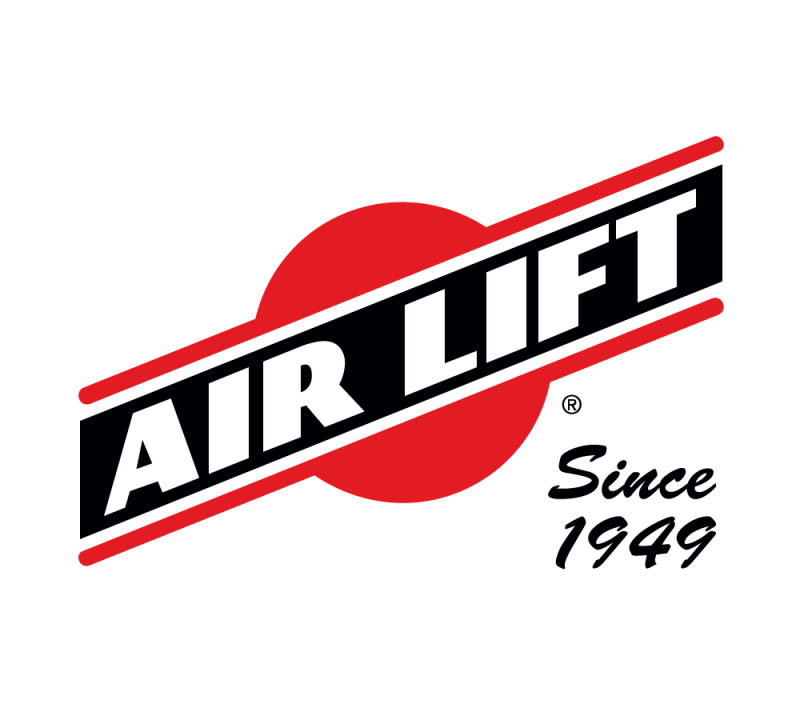 Air Lift Loadlifter 5000 Ultimate Rear Air Spring Kit for 2020+ Chevrolet Silverado 2500/3500
Offering up to 5,000 pounds of load-leveling capacity, the LoadLifter 5000 Ultimate kit from Air Lift...
Offering up to 5,000 pounds of load-leveling capacity, the LoadLifter 5000 Ultimate kit from Air Lift will make towing and hauling with your 2020 Chevrolet Silverado/GMC Sierra 2500/3500 a comfortable and stress-free experience. For the ultimate ride comfort and protection, our fully-adjustable, industry leading air springs are the perfect partner for your vehicle, eliminating any issues that you might face.The LoadLifter 5000 Ultimate kit helps to eliminate problems frequently faced when towing and hauling, such as squat, poor headlight aim, trailer sway, body roll, and bottoming out. With the added stability that air springs provide, you can haul safely, knowing that you have optimal braking and steering control. With the ability to adjust the air pressure from 5-100 PSI, your vehicle can be ready for any weight and any situation.What sets the LoadLifter 5000 Ultimate apart from other air spring kits is the built-in internal jounce bumper. An Air Lift exclusive, the jounce bumper inside the air spring prevents bottoming out, eliminating squat and trailer sway, even on rough roads. This replaces the factory jounce bumper and it completely maintenance free, running safely with zero air pressure. This added feature makes the kit the ULTIMATE in ride comfort and protection.As experts in air suspension products for 70 years, Air Lift is committed to delivering quality load support parts that last. To ensure the highest quality, longevity, and customer satisfaction, the key suspension components, including the air springs and all hardware, have all been torture-tested to 1 million cycles on our hydraulic test rig. With a lifetime warranty and 60-Day Ride Satisfaction Guarantee – not to mention the Air Lift reputation for great customer service and technical support, should you run into any snags in the installation process – you can purchase this kit with peace of mind.
This Part Fits:
| Year | Make | Model | Submodel |
| --- | --- | --- | --- |
| 2020-2024 | Chevrolet | Silverado 2500 HD | Custom |
| 2020-2024 | Chevrolet | Silverado 2500 HD | High Country |
| 2020-2024 | Chevrolet | Silverado 2500 HD | LT |
| 2020-2024 | Chevrolet | Silverado 2500 HD | LTZ |
| 2020-2024 | Chevrolet | Silverado 2500 HD | WT |
| 2024 | Chevrolet | Silverado 2500 HD | ZR2 |
| 2020-2024 | Chevrolet | Silverado 3500 HD | High Country |
| 2020-2024 | Chevrolet | Silverado 3500 HD | LT |
| 2020-2024 | Chevrolet | Silverado 3500 HD | LTZ |
| 2020-2024 | Chevrolet | Silverado 3500 HD | WT |
| 2020-2024 | GMC | Sierra 2500 HD | AT4 |
| 2024 | GMC | Sierra 2500 HD | AT4X |
| 2020-2021 | GMC | Sierra 2500 HD | Base |
| 2020-2024 | GMC | Sierra 2500 HD | Denali |
| 2024 | GMC | Sierra 2500 HD | Denali Ultimate |
| 2022-2024 | GMC | Sierra 2500 HD | Pro |
| 2020-2024 | GMC | Sierra 2500 HD | SLE |
| 2020-2024 | GMC | Sierra 2500 HD | SLT |
| 2020-2024 | GMC | Sierra 3500 HD | AT4 |
| 2020-2021 | GMC | Sierra 3500 HD | Base |
| 2020-2024 | GMC | Sierra 3500 HD | Denali |
| 2024 | GMC | Sierra 3500 HD | Denali Ultimate |
| 2022-2024 | GMC | Sierra 3500 HD | Pro |
| 2020-2024 | GMC | Sierra 3500 HD | SLE |
| 2020-2024 | GMC | Sierra 3500 HD | SLT |